Consultant – Houston, TX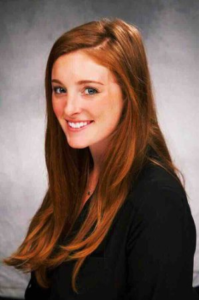 Mary is a Consultant at Wiglaf Pricing. She executes research and analytics needed to support her client's pricing projects. Mary is passionate about finding solutions to meet her clients' needs, and she will work with you to help your company manage pricing better.
Most recently, had a role supporting regional sales teams as a corporate pricing analyst with a large CPG manufacturer. She also taught adjunct micro and macroeconomics courses in and around Chicago. Previous to that, Mary was a senior analyst with Wiglaf Pricing. In this capacity, Mary worked on various pricing projects across many different industries and developed a fondness for all things pricing. Mary is experienced in pricing, learning and development, and sales analytics. She looks forward to collaborating with you and your team on your next pricing venture!
Mary is a Certified Pricing Professional, CPP, with a Master of Arts in Economics from the University of Detroit Mercy and a Bachelor of Arts in Economics from Michigan State University.
Connect with Mary: