Senior Consultant – Chicago, IL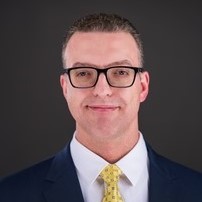 Nathan L. Phipps is a Senior Consultant at Wiglaf Pricing. He is responsible for the training preparation and marketing analysis that supports your company's pricing project. Nathan will help craft recommendations to help your company manage pricing better.
Before joining Wiglaf Pricing, Nathan worked as a pricing analyst at Intermatic Inc. (a manufacturer of energy control products) where he dealt with market pricing and the creation of price variance and minimum advertised price policies. His prior experience includes time in aerosol valve manufacturing and online education.
Nathan holds an MBA with distinction in Marketing Strategy and Planning & Entrepreneurship from the Kellstadt Graduate School of Business at DePaul University and a BA in Biology & Philosophy from Greenville College.
He is based in Chicago, Illinois.
Connect with Nathan:
[email protected]
linkedin.com/in/nathanlphipps/