Why Choose Wiglaf Pricing?
Founded by thought leaders in pricing and staffed by experienced professionals.
A boutique consulting firm with the energy and flexibility to address your needs.
Brings a commitment to integrity and collaborative value creation to every engagement.
Wiglaf Pricing improves your company's profitability by creating excellence in the following areas:
The Value-Based Pricing Framework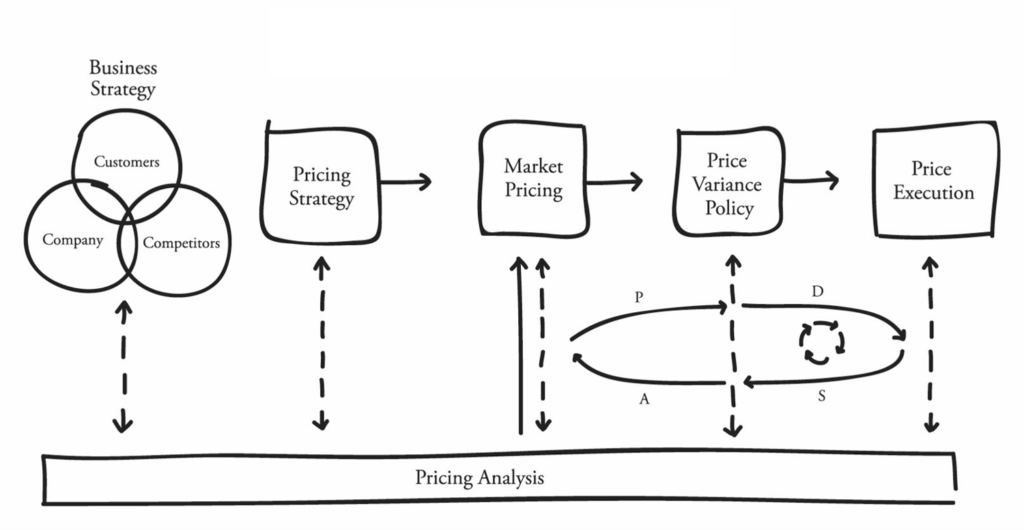 Business Strategy
Customers: Who do you want to serve, and how?
Competitors: Who is trying to solve similar problems for similar customers?
Company: How are you structured for success?
Pricing Strategy
Pricing governance: Managing pricing decisions across the company
Price positioning: Skim, neutral, or penetrate
Price segmentation: Discovering willingness to pay
Competitive price reaction: How and when to adjust
Market Pricing
Getting it right: Aligning new product pricing and updating existing prices with pricing strategy
Creating structure: Establishing go-to-market list price or margin
Understanding the customer: How does the target customer think about their options?
Capturing the customer: What would it take to drive that customer to choose your firm?
Price Variance Policy
Allowing variance: One price or many? How to make price variance work in your favor
Commercial policy: How to structure discounts and rebates to reward desirable behavior and increase profitability
Sales team: Aligning incentive structures and establishing escalation processes
Price Execution
Configure-Price-Quote (CPQ): Presenting the right customer with the right price for the right product at the right time
Price messaging: Constructing sales and marketing messages to drive sales
Pricing Analysis
Building the skill set: Reporting, simulation, and testing to support every other decision area
Analytics: Price variance, price sensitivity, competitive pricing, market pricing, strategic pricing
Constant improvement: Pricing is a verb, not a noun
What are you ready to accomplish together?