Engage Wiglaf Pricing
Make Better Pricing Decisions
Executives choose Wiglaf Pricing to identify launch prices for new products and services, define price structures to profitably segment markets, conduct deep-dive pricing analytics, improve price variance management, and develop organizational capabilities through people, process, and tools.
We deliver help through:
Event Recap
Pricing Done Right – Book Signing Celebration
On Thursday, September 1st, 2016, Wiglaf Pricing celebrated the success of Founder and CEO Tim J. Smith's new book, Pricing Done Right, with a book signing party at the Willis Tower Metropolitan Club in Chicago, IL.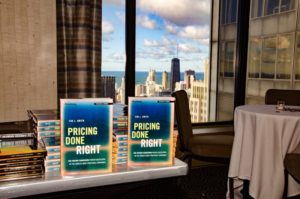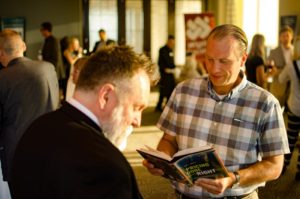 Attendees included a wide range of business executives, pricing professionals, and other friends of Wiglaf Pricing. Check out the event photos!
Upcoming Events
PPS 28th Annual Spring Pricing Workshops & Conference
May 2-5, 2017 in Miami, Florida at the Hilton Miami Downtown Hotel. Register now!
Best Practices in Product Management: Building Insanely Great Products – Axentys Consulting Group
Jne 23, 2017
8:00 AM – 5:30 PM
Chicago Marriott Oak Brook
1401 22nd St
Oak Brook, IL 60523
Join us for a day of great product management training run by Axentys Consulting Group, where Wiglaf Pricing will be leading an hour on pricing and product strategy.
This is a perfect event for product leaders, business development, and sales professionals. This event is also a unique opportunity for business professionals to network with a wide range of professionals from the same field or other industries but sharing the same passion of becoming the best informed in their field.
General topics include:
What features make a product INSANELY successful?
What competencies are critical for a successful product launch?
Do's and don'ts for product managers: Lessons learned the hard way
Understand pricing and pricing strategies
What is the practical meaning of operational excellence?
Financial concepts and decisions for product leaders and marketers
Cost effective Product Portfolio Strategies
Register now using code "TS25" for a special discount!