Strategic Price Improvement Solutions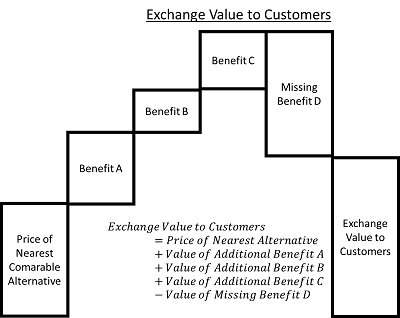 One-Sheet Overview of Price Setting Productized Services
Firms want to get the best price for the value they deliver to customers, but face challenges in defining the optimal price. If the price is too high, customers won't buy and the value the firm has created in developing their products and services will languish on the shelf. If the price is too low – often set too low under a false premise that lower prices will yield higher volumes – then the firm will fail to achieve the margins necessary to compete in the market and compensate for the risks taken in investing in the market. Between these two challenging outcomes lies the best price for a product or service.
Wiglaf Pricing works with executives to identify the most appropriate price for their products and/or services.
We conduct market research to translate features and benefits into value delivered to customers, and thereby uncover customer's willingness to pay for a product or service.
We identify the most appropriate go-to-market price and the potential variance in prices within the market.
We convert exchange value models into marketing communication tools for salespeople to use in communicating the value delivered by the firm's products and services.
The result of a Wiglaf Pricing price improvement engagement is an understanding of the value of a product for customers, the go-to-market price, and a sales tool to enable salespeople to communicate the value. Through these methods, a firm can better capture the value they deliver to their customers.