27th Annual Fall Pricing Workshops and Conference In Las Vegas

Join us at the Hotel Wynn Las Vegas Encore on October 25-28 2016 in Las Vegas for four days of pricing workshops, keynotes, breakout sessions, and networking.
Featuring a keynote presentation from Tim J. Smith, PhD, of Wiglaf Pricing: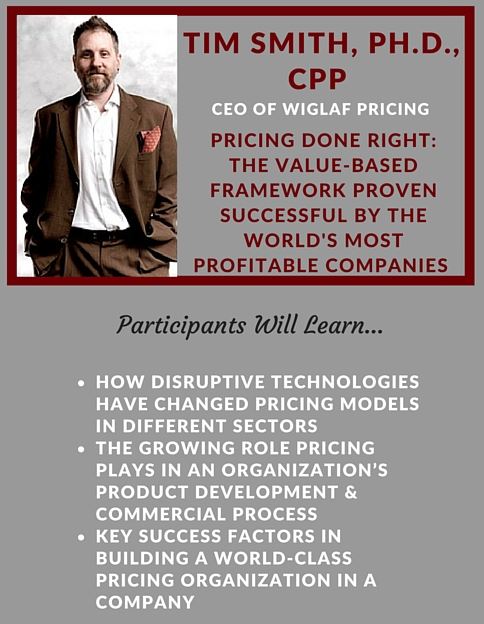 View more information about the event, and register for the conference!
Check back soon for additional information.