About Wiglaf Pricing
Wiglaf Pricing is a dynamic and growing advisory firm. We are a team of experts focused on helping firms achieve improved pricing. We apply the latest research in pricing to the client's situation in order to deliver results that matter.
Why Choose Wiglaf Pricing?
Wiglaf Pricing is founded by thought leaders in pricing and staffed by experienced professionals.
Wiglaf Pricing brings deep insight and a commitment to integrity and constructive dialogue to every engagement.
Wiglaf Pricing is a boutique consulting firm with the energy and flexibility to nimbly address your needs.
To view a sample of who we've worked with in the past, see our Client List.
Company Details
Headquarters
Wiglaf LLC
2607 W. Augusta Blvd
Chicago, IL 60622-4573
Ph: +1 872 829 2495
For Employment Opportunities, contact:
HumanResources@WiglafPricing.com
No current openings exist, but we are always happy to hear from talented professionals.
Who is Wiglaf?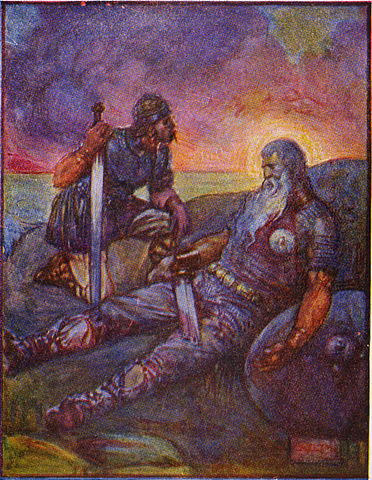 Counselor to Beowulf in the oldest recorded Anglo-Saxon epic poem written around the 8th century CE, Wiglaf proves his worth beyond all others in the heat of battle.  During the struggle against Grendel's mother, Beowulf damages his sword and lies precariously wounded.  While other advisors shrink from the challenge, Wiglaf alone seizes the opportunity and delivers Beowulf a sword to strike the final victorious blow against the great threat.
At Wiglaf Pricing, we take up Wiglaf's example and seek to aid executives in making the right decision under difficult circumstances to yield dramatic strategic improvements by Helping Executives Manage Price Better™.